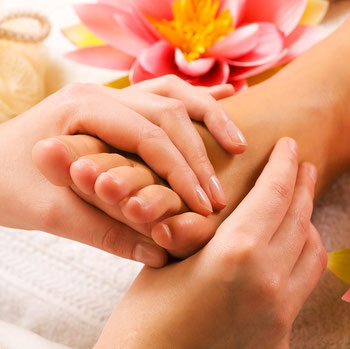 Tell us about yourself! What's your background? How did you become a naturopath?
I used to work in a field I enjoyed. I'd done a lot of studying to get there, but once I was in the job market it turned out that my daily life wasn't really what I'd expected. In just a few years, my passion turned into a constraint. An opportunity then presented itself and I asked myself the question "what would I really like to do?"
Ever since I was a little girl, I've loved nature and animals. I love helping others. Naturopathy came naturally to me.
I'd already been using essential oils for years, and phytotherapy in part as a "grandmother's remedy". Nutrition was also very important to me. I love to eat and cook, so it might as well be as healthy as possible.
I'm also an athlete. Supporting people in all these aspects really seemed to me the best way to help them regain their health.As naturopathy is not recognized in France, I did my training in Belgium, which I later supplemented with foot reflexology training and internships in France.
What is your approach to naturopathy?
My approach is as natural as possible. Nature offers us everything we need. Plants, in the majority of cases, help our organism to regain its balance.
You are a consumer of eChlorial® organic chlorella and you recommend it: what were your reasons for trying chlorella?
I discovered chlorella during my naturopathic training. Having suffered from osteoarthritis following an accident, I wanted to try it and see for myself. Your method of cultivation in glass tubes seemed the healthiest, so I gave it a go. I started with a 3-month course of treatment. On the whole I felt better, but at the end of the cure I wanted to wait a few weeks to see if I was still OK. The pain started to return. Today, I consume chlorella on a daily basis and I rarely have peaks of pain.
In what context do you recommend it?
I recommend it mainly for people with chronic pain such asosteoarthritis, or for digestive disorders. I've had a few cases of heavy metal poisoning symptoms for which I've also recommended chlorella. It has also proved very effective for oral ailments such as mouth ulcers and mycosis.
Overall, it's a great detoxifier and regulator. So I recommend it regularly for its versatility and adaptability to all types of terrain.
What effects do I generally feel?
People generally feel more energetic within a few weeks. They have better transit and are less stressed. They often tell me they feel younger.
Do you have any other natural foods with "health" properties of choice?
I often recommend "superfoods" for a quick pick-me-up. All those little seeds and berries we don't usually eat are real "bombs" of vitamins and other nutrients!
Just to name a few: goji berries, chia seeds, sprouted seeds, turmeric…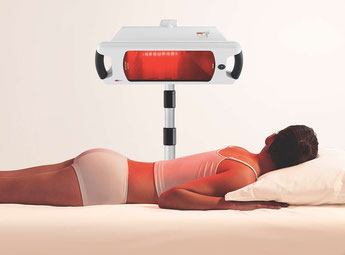 Do you have complementary expertise in alternative medicine?
I'm a foot reflexology practitioner and I'm also very interested in lithotherapy.
In your opinion, what are the basic rules for a healthy lifestyle?
For me, nutrition is essential. We eat 3-5 times a day, so it's essential that our food is of good quality and adapted to our physiological needs.A healthy lifestyle and a bit of physical activity, not to mention running a marathon, but a 30-minute walk every day in the fresh air is the minimum.
In today's stressful, polluted world, it's important to take care of yourself, both physically and mentally. I recommend eating better, taking a little time for yourself, relaxing and enjoying life.
What's your favorite quote?