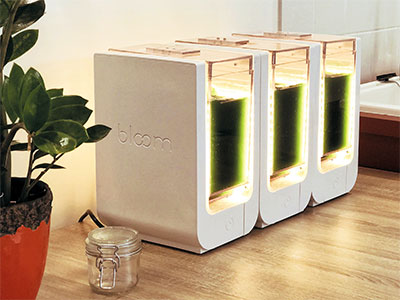 We already told you about Toulouse-based startup Alg & You : After 3 years of research and development, the Alg & You teams are finally starting pre-sales of Bloom, its fresh spirulina home cultivator! Delivery of the device is scheduled for the end of 2018. The launch of Bloom is an event in the plant protein sphere. Bloom contributes to a primordial cause: progressing towards a benevolent diet for both our health and our planet.
With Bloom, give yourself a green thumb
Does growing fresh spirulina in your kitchen sound crazy? Well, Alg & You has taken up the challenge. This Toulouse-based startup has developed Bloom, the first indoor grower of fresh spirulina. The benefits of spirulina are well established: a real source of vegetable protein, it is above all rich in iron, vitamins and antioxidants. And thanks to Bloom, this superfood is now at your fingertips, ready to flourish in your kitchen. Bloom is just like the vegetable gardens of yesteryear: a real teaching tool, it lets you taste the pleasure of what you've grown.
But how do you cook fresh spirulina?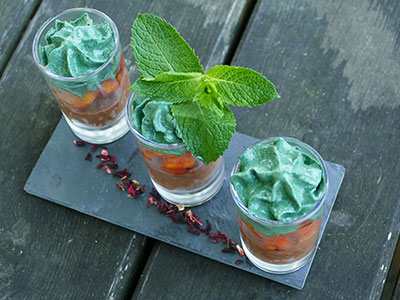 Nothing could be simpler: spirulina goes well with all sauces. Whether you're a vegetarian, an athlete or a budding cook, you won't be able to do without it! A real natural flavor enhancer, spirulina will sublimate all your dishes, savory or sweet, while giving you the benefit of its nutritional virtues.
When innovation rhymes with solidarity
In keeping with the values of the social economy, part of the profits from Bloom sales will be donated to projects run by the Antenna France association to combat malnutrition. For each Bloom sold, 3 children suffering from malnutrition will benefit from a 6-week spirulina cure.