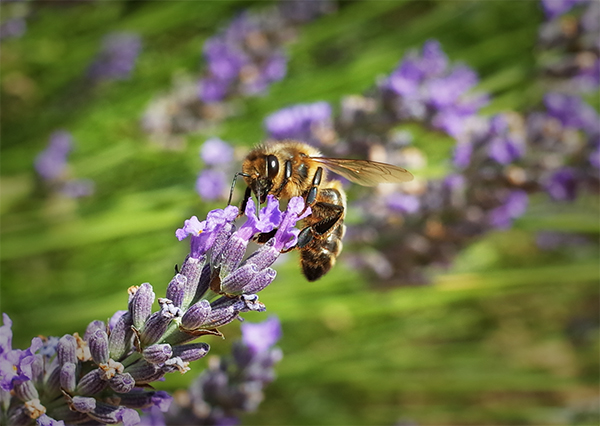 Chlorella improves bee health, extends bee life and increases honey production.
Czech researchers published some very interesting results on the use of organic chlorella in beekeeping in August 2018*.
Numerous studies confirm the benefits of chlorella supplementation in animal feed to improve health, behavior and fertility, but this is the first time that chlorella has been shown to have positive effects in beekeeping.
Based on observations carried out on some 30 colonies in 10 apiaries, the researchers highlight the benefits of feeding chlorella powder to bees.
Bees can store chlorella in pollen and use it as a source of protein.
Other components of chlorella also provide bees with better protection against disease (black plague). Chlorella is also said to stimulate pharyngeal gland function.
According to observations by Czech researchers, colonies fed with chlorella are more dynamic and stronger, as the queen seems to lay eggs more intensively, and the bees' lifespan is extended.
Based on observations made over 4 years, a 17% increase in honey production was obtained.
Researchers recommend giving chlorella to bees during critical periods: at spring honey flows and in early autumn to prepare bees for winter.
See also all testimonials on chlorella and animals.