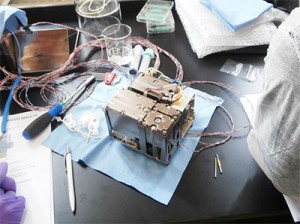 The famous cyanobacteria is making news again thanks to its exceptional properties!
Called ArtEMISS, a mini spirulina bio-reactor arrived on the International Space Station on December 18, 2017 and will remain there for 1 month to determine the micro-algae's ability to generate oxygen.
As spirulina is best known for its high protein content, astronauts will be able to kill two birds with one stone by generating not only oxygen but also ultra-qualitative food!
This is the first time that such an experiment has been carried out, sending a microbial bio-reactor into space with the aim of developing an artificial ecosystem to sustain astronauts over long missions.