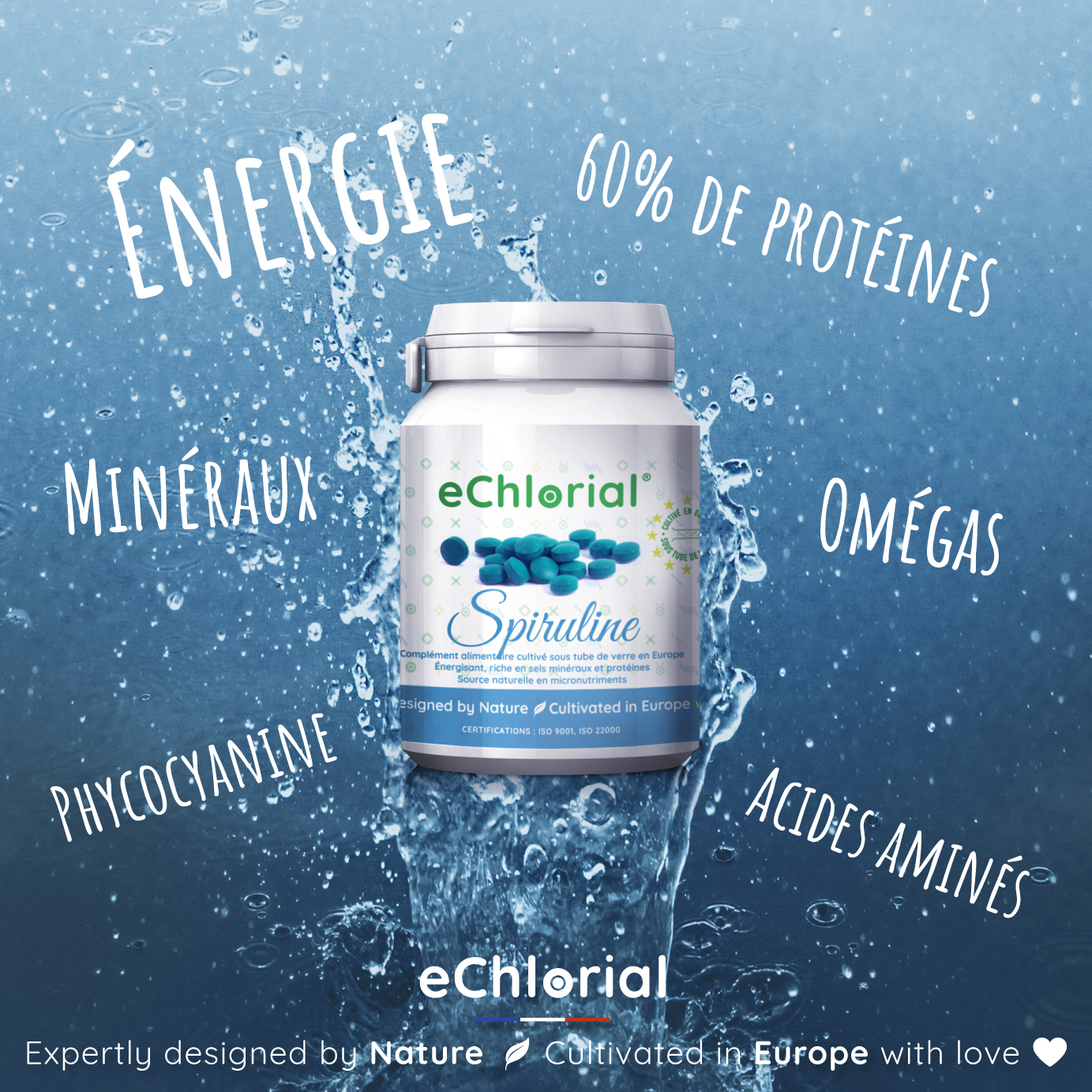 For many years our clients asked us where to find a spirulina of the same quality and standard of our Premium Chlorella cultivated in glass tubes.
Today we are happy we can offer one of the very few organic spirulina grown in Europe on our premium micro-algae specialized online shop :
• Organic Spirulina, in tablets and powder, cultivated in ? Europe ? dried at low temperature in order to preserve a maximum of nutrients and precious vitamins, including the infamous blue pigment and antioxydant phycocyanin.
Spirulina is an excellent natural superfood, very appreciated by ahtletes for its high protein content. It is often used in association with chlorella. 
We are very happy to finally answer your long time demand by offering you these spirulinas of the highest quality.